REMAX TITAN TEAM
&nbsp
Meet Louise Thornton
Louise Thornton,
Sales Representative
Seniors Real Estate Specialist®
Certified Relocation & Transition Specialist®
613.876.0934
Email Louise
I grew up in Belleville, Ontario, but after living in Kingston my entire adult life, I consider the Limestone City my home town. My husband and I have bought and sold many homes over the years, as our life circumstances changed and we have always researched our preferred neighbourhoods well. Our first home was in Amherstview; we moved just outside Kingston when we wanted to start our family; moved back into Kingston when we chose the public and high schools we wanted our two girls to attend and moved again when we became "empty nesters". We have truly hit all the life cycles.
Oddly, my working background began in real estate - 16 years in law offices working through real estate deals. Needless to say, I have in-depth knowledge of what happens to an offer once it goes to your lawyer. The next step in my career path took me in the direction of human resources and I am very proud of my success in that field. It gave me great insight into how to treat people and understand and correct their frustrations.
Now, in a sense, I have come full circle - back to an exciting, challenging and rewarding career in Real Estate.
Meet Penny Blake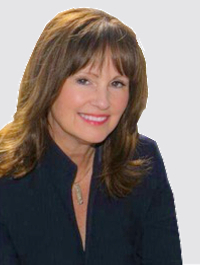 Penny Blake,
Sales Representative
613.539.3307
Email Penny
www.pennyblake.com
Penny has been a life long resident of the City of Kingston and for over 27 years has been involved in the real estate market. She made a decision over 27 years ago to become a licensed real estate professional and assist others in investing wisely. She is a strong supporter and major sponsor of many community events.
Penny is a parent and homeowner and knows what it takes to keep a household running smoothly. Penny has lived in City east for over 37 years with her daughter Alexis.
Penny has been working with military families for over 26 years and she is registered with the Government Relocation Services and has a proven track record with thousands of military families in Kingston and across Canada. She offers her clients quality service, through her national access to the Remax Referral System. If you are considering a move, you will receive the most complete information and services by contacting Penny. For your convenience her office is located at 235 Gore Road, close to the Royal Military College and the Canadian Forces Base.
Meet Cheryl Hamilton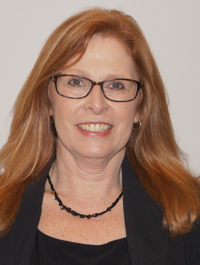 Cheryl Hamilton
Sales Representative
613.888.7601
Email Cheryl
www.soldbycheryl.ca
With strong ties to Kingston, I am excited to help you find your perfect home in our beautiful city. Born in Kingston, I attended Queen's as an undergraduate, graduating with a Master's in Psychology, and then spending many years working in the Psychology Dept at Queen's before starting my career in real estate. My husband and I have raised our 3 boys in Kingston. Not only am I familiar with the school system here, I have spent a great deal of time in the local arenas watching my boys play hockey over the years!

I have experience with the many sides of real estate - I know what it is like to buy and sell my own homes, moving as our family grew and our needs changed. In addition, owning a custom home building business with my husband for over 20 years has given me valuable experience and insight, all of which will help me provide you with the best service possible. Finally, as a Remax sales rep, I can help you navigate all the aspects of buying and selling your home.

If you are planning a move, I am here to help you with that transition. If you are looking to sell your home, I will work hard to help you get the best deal you can. If you are looking to buy a home, whether you are new to Kingston, or have lived here for years, I can help you find the right neighbourhood and the right home for your lifestyle.